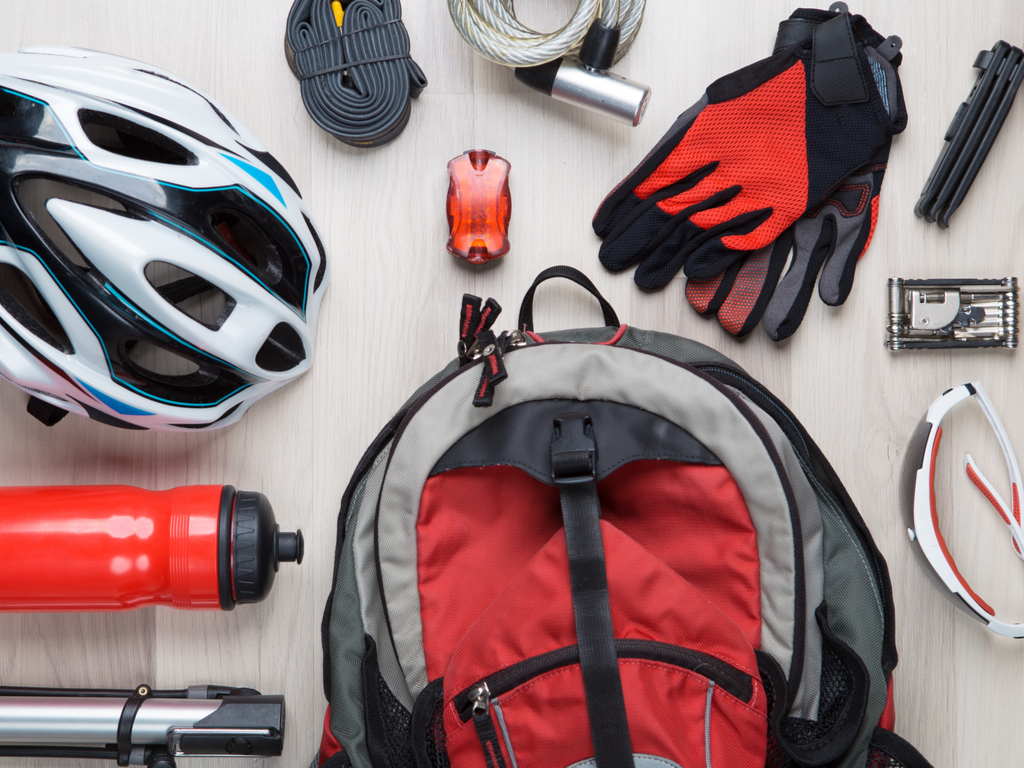 Cycling is a fun activity that provides many health benefits. It will boost your immunity, improve your mental wellbeing, strengthen muscles, and burn calories. Whether you want to adopt a healthy lifestyle or an affordable and eco-friendly transport option, cycling will suit your needs. However, it might appear overwhelming for beginners.
In this post, we share everything you need to know as a cycling beginner. Once you go through our helpful tips, you can safely begin your cycling journey.
Check your tires
Before riding, you should always check the tire pressure. For precise information, check the pressure requirements on the tires. Pump the tires until they feel firm to touch, but not too hard.
Position the seat
If your seat isn't positioned correctly, you might experience knee pain. The incorrect seat position is one of the common mistakes that beginner cyclists make, so be sure to adjust the seat.
Many will lower the seat because they feel comfortable when their feet reach the ground. If the seat is too low, you will feel it is hard to accomplish the pedaling range. To find the perfect position, set your foot on the pedal at the furthest point and make sure it is slightly bent when you clip in.
Start gradually
If you haven't ridden a bike in a while, don't expect to pass large distances when you start. Setting high expectations in the beginning will make you feel demotivated.
When your body isn't used to physical activity, you will quickly feel the fatigue and pain. That's why it is essential to start with smaller distances and build up gradually until you reach your goals.
Make sure to give your body time to get used to the pain. During the first third of the ride, go slowly to warm up and finish the last third strongly. This training practice will prevent you from experiencing burnout too soon.
Take water and snacks
Cycling can consume your energy quickly. Therefore, make sure to pack a few snacks to refuel. A banana is an ideal snack for cycling, as it provides complex carbohydrates that will slowly release and provide constant energy.
Dehydration can also be a problem, so pack enough water for the entire length of your ride. If your ride lasts only an hour, you will be okay with taking water only. If your bike ride takes more than 2 hours, you will need a nutritious snack to restore the energy.
Light and locks are must-have
Bikes are often a target for thieves, so make sure to keep yours safe. Leaving your bike unattended even for a short time can result in theft, so always use a lock. A lock will protect your bike when you enter the grocery store or hop off for a quick coffee. In addition, lights are a must for a safe ride if you get delayed upon dusk.
Grasp your gears
Understanding how the gears work might be a little challenging for beginners. With practicing, you will understand how they work and in which ways they support your ride.
After taking some while practicing, you will understand which gear works the best to keep a consistent pace. You will learn that you will pedal easier but ride slower with some gears. Or, you will go faster and pedal harder.
Routine maintenance
Keeping your bike in perfect condition will give you peace of mind. Also, frequent maintenance will prolong the life of your bike and save you money in the long run.
However, you don't need to be a pro or spend lots of money on mechanics to maintain your bike properly. Anyone can learn the simple maintenance basics and take care of the bike themselves. Applying bike chain lube once a month is one of the simple tasks to start with.
Learn how to fix a tire puncture
Tire punctures can be a huge hassle for bike riders. One minute you will be carelessly riding around, and the next, you might detect a flat tire.
Riding a bike with a flat tire is a terrible idea, as it will damage your bike's parts. The improper alignment results in bad posture and pain, but can also result in a fall.
Riding a bike with a punctured tire is only recommended if you are in a life-threatening situation. If you aren't, the best solution is to get off and push your bike.
To avoid this problem, you can learn how to change an inner tube. Get a special kit for this purpose and take it with you when you go on a long distance ride. Replacing the inner tube is pretty simple, and you can learn it from watching video tutorials. Always make sure to find the thing that caused the puncture and remove it so that it won't puncture the new tube.
Be aware of your surroundings
Although riding is relaxing, you should focus and be aware of the surroundings. Keep your eyes on the road and keep your phone in your pocket. Signal the other drivers about your next move and be especially careful on intersections since these are the most common spots where accidents occur.
Make sure to stay off the pavement. While many cyclists might consider a pavement as safe place, in reality, it isn't. Pavements have a bad reputation for uneven surfaces, so hitting a crack is a possible scenario.
However, riding among pedestrians can be dangerous too. You might lose control when riding a bike because of the crowded sidewalks. Or, you might crash into a pedestrian.
The safest option is to ride on dedicated bike lanes, but if your city doesn't have them, you should keep a safe distance on the road and ride with the traffic flow.
Join a cycling club
While riding alone allows you to relax and unwind, riding together with fellow cyclists is a whole new experience. Despite the other benefits, cycling can be a great social activity. Discover the local cycling clubs and join the other bike enthusiasts in your area. Since you already have a mutual interest, you will have many topics to discuss.