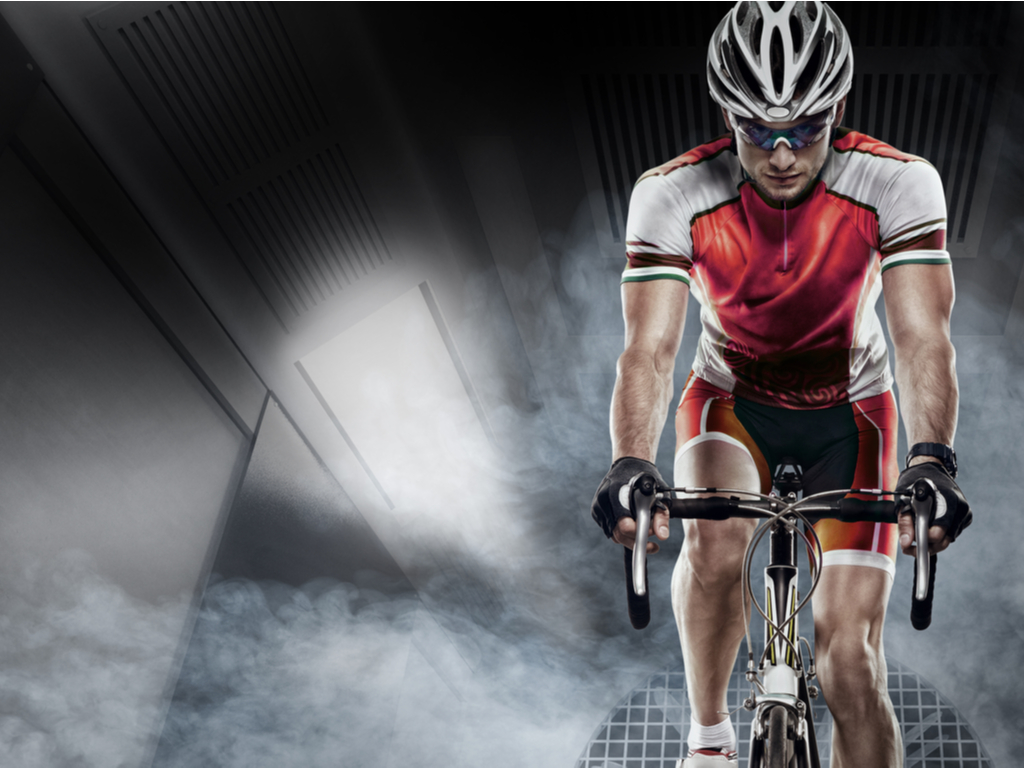 The Tour de France has come and gone, but the bike world keeps on moving. Here are some of the coolest bits of bike technology hitting cycling shops near you soon.
Boardman SLR 8.9 Carbon 2021
Boardman has always delivered plenty of bang for your buck with their bikes, and the new Carbon SLR is no exception. The bike offers a carbon frame with 105 shiftings, features that would typically drive the price tag up much higher than what Boardman is asking for. There's also the option for a lighter model with aero tube profiles for faster commutes.
Boardman refined the bike frame to mimic the SLR 9.6, including carbon layups, dropped seatstays, and built-in seat clamp for added comfort. Chris Boardman consulted the team himself to create the ultimate bike. The Boardman SLR 8.9 is shaping up to be the best racer you can buy for under a grand.
Birzman E-Grip 16g CO2 Inflator
The Birzman CO2 inflator features a handy neoprene sleeve that prevents hands from being burned during inflation. Thanks to the small and light size, this 164g inflator won't take up all the room in your pocket or saddlebag. The inflator is made with CNC machined aluminum and is built to last for years to come. Even better, it's compatible with Schrader and Presta valves to save time, effort, and money for cyclists.
Sigma ID.TRI Triathlon Watch
The average smartwatch has become so advanced that bike computers could become redundant. The ID.TRI by Sigma is one such watch that could have everything you need with your bike. About the only thing the watch can't do is give you accurate mapping on a GPS. At just 42 grams, the watch comes with a special mount bracket to fit on your bars easily. The watch offers the standard information you'd expect, including speed, altitude, and a power meter complete with wattage output.
The watch connects with the Sigma Link app and Sigma Data Centre so you can customize your training views. This feature lets you display three values on the screen at once to track your performance. This way, the data riders need is always on-screen where they need it. The watch also has plenty of extra features, including programmed workouts, targeted training, crash alert system, and more. You'll get a whole lot of bang for your buck with Sigma and their Triathlon watch.
Giant Power Pro Ultegra R8000 Power Meter
Giant started adding power meters to their bikes several years ago. These days, you can buy the meters separately for far less than the price with other manufacturers. These power meters are lighter than you might expect as well, coming in at a svelte 712g. Giant claims that their meters are accurate to within 2% of a cadence of 80RPM and that the meters use a proprietary algorithm to ensure accuracy. The meters are programmed to ignore environmental distractions to provide accurate, up-to-date information.
The power meter includes an accelerometer for magnet-free measurement, along with an LED screen to display the battery level. The display also alerts you when the power level drops below 20%, and it needs to be recharged. Much like you'd expect, the Giant is fully waterproof and comes equipped with ANT+ and Bluetooth compatibility, meaning it should work with almost any modern smartwatch, smartphone, or head unit.
Crank Brothers Sterling Short Hand Pump
One of the worst things that can happen to a cyclist is to be caught out on the road having to perform roadside repairs on their bike. When that happens, reach for your super powered hand pump to get your tires back in working order. The pump includes an internal pressure gauge, so you know how your tires are doing. The pump fits on Schrader and Presta valves and has large dual pistons to pump tires up to 100psi.
The pump is robust thanks to the 6061 aluminum build. It measures in at 17cm, meaning you can keep it safe in your pocket if you don't want to attach it to your bike frame. We find some people don't like having a pump attached to their bike, for whatever reason.
Summary
Technology is the great disruptor, with something new happening every day, if not every minute. The world of bike technology is no different. There's always something exciting around the corner. Keep an eye out for these new gadgets, and other bits of bike tech, in the coming months.