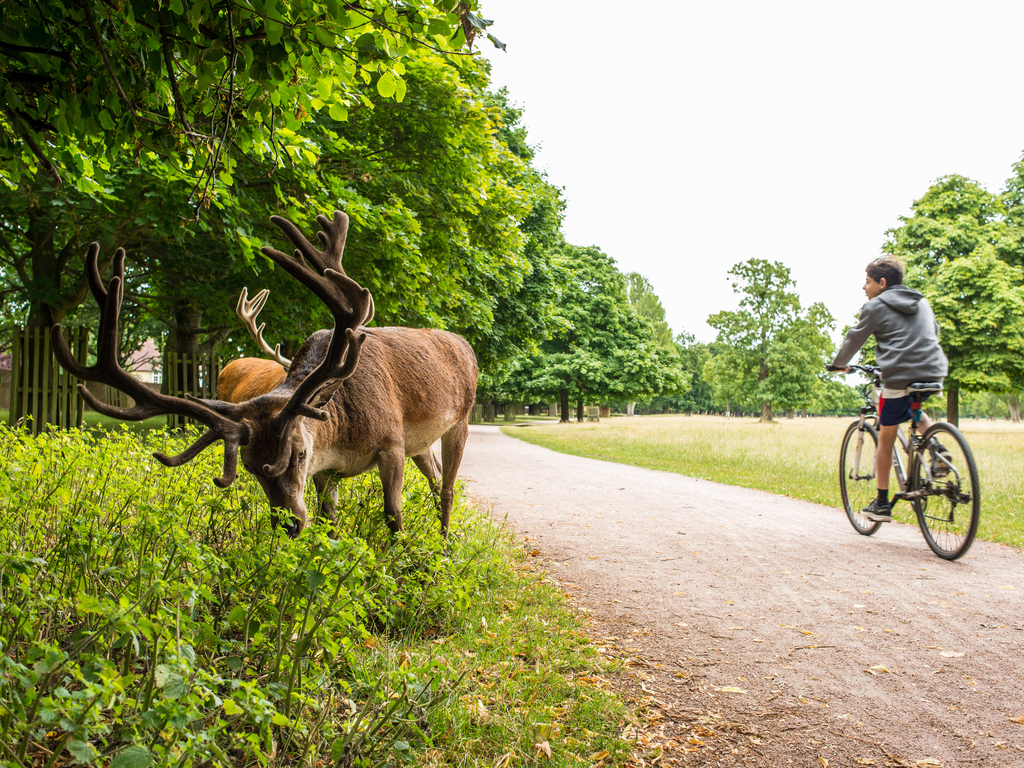 The Royal Parks are to allow for cyclists to come back to Richmond Park in London on a managed basis. The move comes after cyclists were banned from entering the park as part of the coronavirus lockdown measures put in place in March.
The limited re-opening means that cyclists will be restricted from using the park at certain times and from specific access points. Cyclists are permitted to use the park before 10 am and after 4 pm on weekdays. The timing restrictions mean the park is available for people to use as part of their commute. Essential workers will still be able to access the park for their commute at any time, as they have been.
Children under 12 will have unlimited access to the park during regular opening hours, along with their immediate family.
Outside of adult cyclists only being allowed entrance to the park during certain times, they are only allowed to access the park from certain roads. All roads to the eastern side of the park, such as the road between Robin Hood Gate and Roehampton Gate, as well as the road to Sheen Gate, are closed off to adult cyclists accessing the park.
The measures are there to maintain park safety and create a safe place for families and young children to cycle together and play.
Royal Parks was hit by a Freedom of Information request from the London Cycling Campaign (LCC) in May to explain why the park had been closed. Royal Parks reported that staff at the park had seen more people using the park, using their phones while riding, and cycling at excessive speeds before the lockdown restrictions came into effect.
Royal Parks say the park was initially closed down because cyclists hadn't followed social distancing rules. As the lockdown measures ease up, the park can once again open up on a limited basis to let people back in.
Tim Lennon, the London Cycling Campaign borough coordinator for the area of Richmond, came forward to criticize the initial decision to close the park. Lennon suggests that there were better ways to handle the situation. If the problem was too many people crowding the park, then Royal Parks should have introduced a one-way system or only partially opened the gates to limit crowds, similar to what other parks did. The LCC says that there was no evidence to suggest people were crowding the park to the point that it had to be shut down.
Despite the criticisms, the LCC does encourage cyclists to practice self-awareness and stick to the rules as the park re-opens. In particular, they have called for people not to use the park as a way to beat their personal records and do similar things. People should follow the rules so that Royal Parks don't feel the need to close it again.