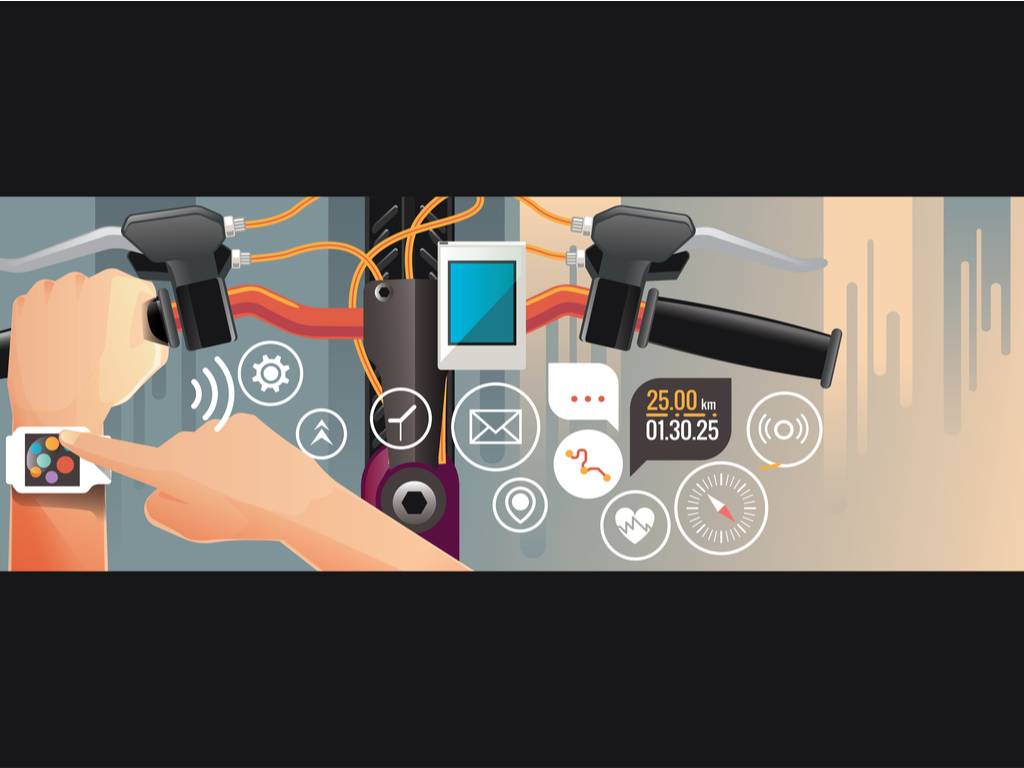 The impact of technology can be felt across every industry and hobby. Cycling is no different. Cycling technology has forever changed the face of cycling. Advances to bike technology mean that cycling has never been safer, easier, or more fun than it is right now. Whether you cycle to work, cycle to school, or cycle to have fun, these three top tech gadgets for cyclists make everything better.
1. Blubel Bike Navigation
Have you ever wished that you could have a smart navigation system for cycling as you do with cars? The Blubel bike navigation system does just that. This Bluetooth-connected bike bell works as a navigational guide that tells you the friendliest route to your destination.
Blubel connects to the sat nav tech in your phone to display clear route directions on the LED display. Keep your phone in your back or pocket where it belongs. Just type your destination into the app, and Blubel will tell you how to get there.
Blubel also offers audio signals to alert you to upcoming turns. You'll never have to take your eyes off the road with help from your little bell. Like any good navigation system, Blubel adjusts your route automatically if you happen to take a shortcut or make a wrong turn.
2. Beryl Lights System
The biggest challenge any biker will face is having to navigate busy streets when the sun goes down. That's where the Beryl Lights System comes in. Beryl created a series of rechargeable LED lights for bikes complete with safety features built-in. The system includes three main lights for cyclings to enjoy.
The first of these lights is the Pixel. The Pixel is a small light that clips on to your gear or bike. The second is the Burner Brake. This light fits to the back of the bike and tells people behind you when you hit the brakes. It works by detecting when you start slowing down to warn other road users that you've hit the brakes.
The star of the Beryl lights system show is the Laserlight Core. The Laserlight core uses "forward projection" technology to combine a laser image with a white light to better navigate junctions, blind spots, and other spaces where bikers go unseen. The laserlight projects the image of a bike around six meters in front of you that other road users can see, warning them of your presence.
3. Lumos
It's a fact of life that, as a biker, you will forget your bike lights at some point. Lumos is there for when you do. This next-generation bike helmet includes integrated LED lights, so you don't have to worry about bike lights. The lights on the helmet work as brake lights and turn signals as well as regular lights. You can control the helmet through a Bluetooth remote control mounted on the handlebars of your bike. Just tap a button to tell the people around you what they need to know. You might forget your bike lights, but no one would ever forget their bike helmet.